It's that time of year that you may be invited to a back yard luau or plan on attending your first large Tiki gathering, so have no fear, Cats Like Us is here! All of our closest friends (and not that close) know we're pretty crazy about Polynesian Pop anything; from entertaining with rum filled Tiki drinks, to scouring vintage and antique stores for Tiki mugs, or traveling near and far to visit a Tiki bar, we love it all! The Cats Like Us crew have taken all that hard work out of searching for Tiki themed items and have hand picked some great pieces to get you into an island state of mind! Click this link and it takes you to the Tiki section on the Cats Like Us website.
Cats Like Us is a sponser of Ohana:Luau at the Lake June 23-26 2011. Pretty nifty, huh?!
If you'd like to dive in head first into organizing a luau, first check out your local dollar stores or party suppliers for fun and kitschy decorations, drinkware, and party activites. Don't forget to give your guests flower leis! Plan your food menu that may include; pineapple dishes, seafood, Spam (yes, it is part of popular Hawaiian dishes!), pretty much anything goes! Oh, did I mention the Tiki drinks? Yes, you should plan on treating your guests to exotic rum-filled tropical libations.
Some books we suggest for some delicious Tiki cocktails: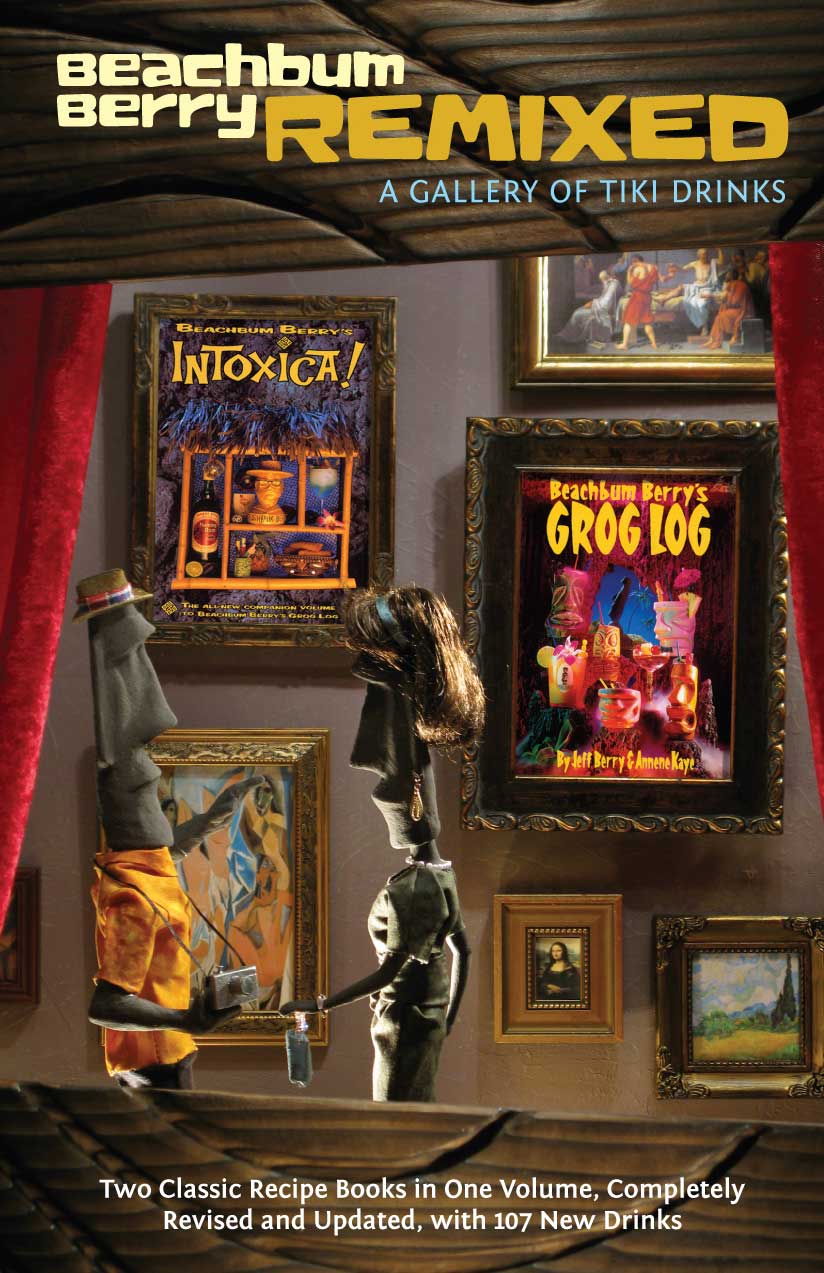 Beachbum Berry Remixed by Jeff "Beachbum" Berry, is a great book filled with a lot of history about the Polynesian Pop culture, a guide on how to stock your bar, and informational recipes about all types of Tiki drinks. Check out BeachBum Berry's website and buy this book!
The Retro Luau:Planning the Perfect Polynesian Party, breaks down the party planning into simple and easy sections; creating the Polynesian luau atmosphere, games, food and drink recipes, and how to get it all done. I highly recommend this book for the newbie to Tiki or as a gift to yourself. I love the pictures and the easy and clear instructions, it's all about having a fun experience for you and your guests! The Retro Luau:Planning the Perfect Polynesian Party is available online at Amazon.com.
Tiki Mugs and Supplies
Tiki mugs are a great vessel to drink your rum-filled concoctions and they double as room decor and a great way to start a Tiki bar in your home. I have to warn you, once you start collecting Tiki mugs, you may develop a small problem *wink*.
Browse all the mugs, adornments, and supplies in our tiki collection!
Now that we have you prepped and are ready to luau, don't forget about the music! Some music to make you shake your hula-thang, check out; Les Baxter for some Exotica beats, Atomic Mosquitos for some rockin' Surf, and Richard Cheese for some off-the-cuff Lounge music.
Oh and I don't want to forgot The Tiki Tones, check out their kooky video:
Enjoy your luau experience and have fun hulaing the night away!
Aloha! from Julie Ann, Andrew and friends. Photo from Luau at the Lake 2010!!!
XOXO
-Meagan Kyla